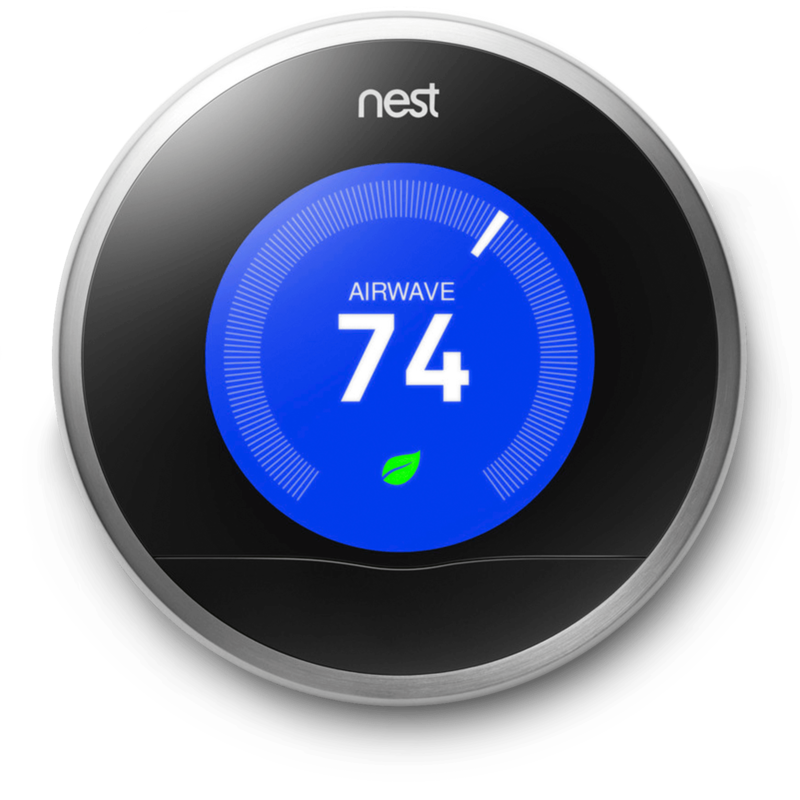 Click the logo below to explore our products
Airwave
With Airwave, your AC takes a break and the fan takes over. It spreads the cool air already in your system through your home. And you save energy.
---
Sunblock
Sunblock notices when Nest is heating up in direct sunlight and will automatically adjust so it still reads and sets the right temperature.
---
Cool to Dry
Keep your home healthy and beautiful. With Cool to Dry, the AC kicks in to make the air a little less humid. Especially when you're away.
---
Early On
Want it to be 68° at 7am? Early-On will figure out when to turn up the heat so you'll wake up to a perfectly warm house.
---
True Radiant
If you have a radiant system, True Radiant keeps the heat at a steady, even temperature without overshooting.
---
Heat Pump Balance
If you have a heat pump, Nest will make sure it keeps up with the cold. Or it will give it a boost with AUX heat to keep you cozy.